Contact and counselling at the Anti-Discrimination Office
Feel free to contact us with any questions you may have. Individual counselling appointments can be made by arrangement.
What is anti-discrimination counselling?
Counselling focuses on the person seeking advice, their experiences and points of view. If required, counselling can also be offered anonymously.

Counselling is based on the following principles
Confidentiality
Independence
Respect
Bias in favour of the person seeking counselling
Guidance for everyday life
Resource guidance
Focus on solutions
Empowerment

Possible steps in the counselling process
Reporting and documentation only of an incident
Developing strategies together to cope with the experience and options for action
Contacting the person or body causing the incident
Accompaniment and support in discussions with the person or body causing the problem
Advice on the internal complaints procedure in accordance with the Anti-Discrimination Directive
Support during the complaints procedure
Supervised referral to other counselling centres
Michalina
Trompeta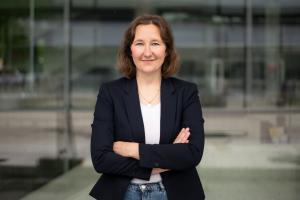 RUB Officer for Diversity and Anti Discrimination